Window Cleaning
Our goal as Oz Wash is to provide you with high-quality customer service because your satisfaction is our priority. Our guarantee to you is streak and smudge free windows and glass, whether it be indoor and outdoor, or just outdoor exclusively.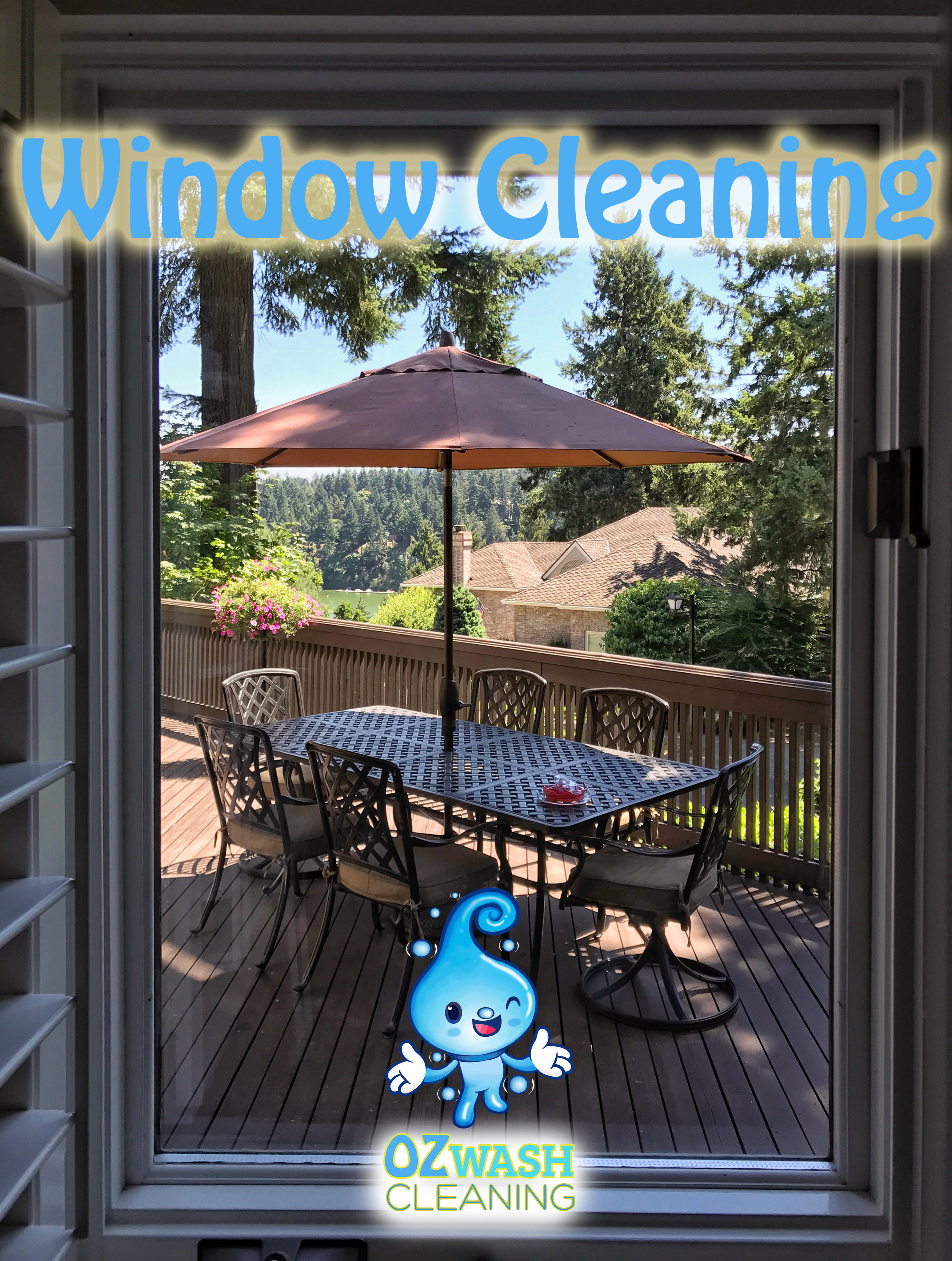 We are your number one window cleaner/ Window washer in Lake Oswego, Tigard, Beaverton, King City, Tualatin, Happy Valley, West Linn, Clackamas, Milwaukie, Raleigh Hills, Durham, Rivergrove, Garden Home and most other places in the Portland metro area.
Our desire is that you appreciate every detail of your freshly cleaned windows and that's why every detail including screens and tracks are never overlooked. Giving us no option but to offer top notch clarity.
Our clients have always appreciated our service and always noticed how much brighter each room feels after cleaning, as we hope you will too.
Pricing:
The determination of pricing is based primarily upon square footage of the house or area being cleaned.
Additional costs include:
• Elevated slopes (increasing the danger factor)
• number of stories on the house/building
• French pane windows*
Other Window Services Provided:
• Cleaning interior and/or exterior of skylights if they are safely accessible
• Cleaning of mirrors
Payment is received same-day upon completion. We do accept credit/debit cards, cash, and check. Please make out to Oz Wash Cleaning
*French pane windows are an additional cost due to extra detailing required and increased time and labor hours to complete the job. Some French pane windows may be priced higher than others based upon location and accessibility, and unfortunately, some may not be optional for servicing.
Service not provided:
The only service we do not provide is storm window cleaning.